Configuring IoT Devices in Augmented Reality Environment
Description
In this project, we explore various interaction techniques to control surrounding IoT devices. The goal of the project includes the following:
- Developing mid-air gesture based interaction techniques to create, modify and remove rules among devices in AR environment.
- Designing efficient and effective AR interfaces to configure various IoT devices.
- Exploring various safety related issues which could occur when controlling surrounding devices using mid-air gestures in AR envieronment.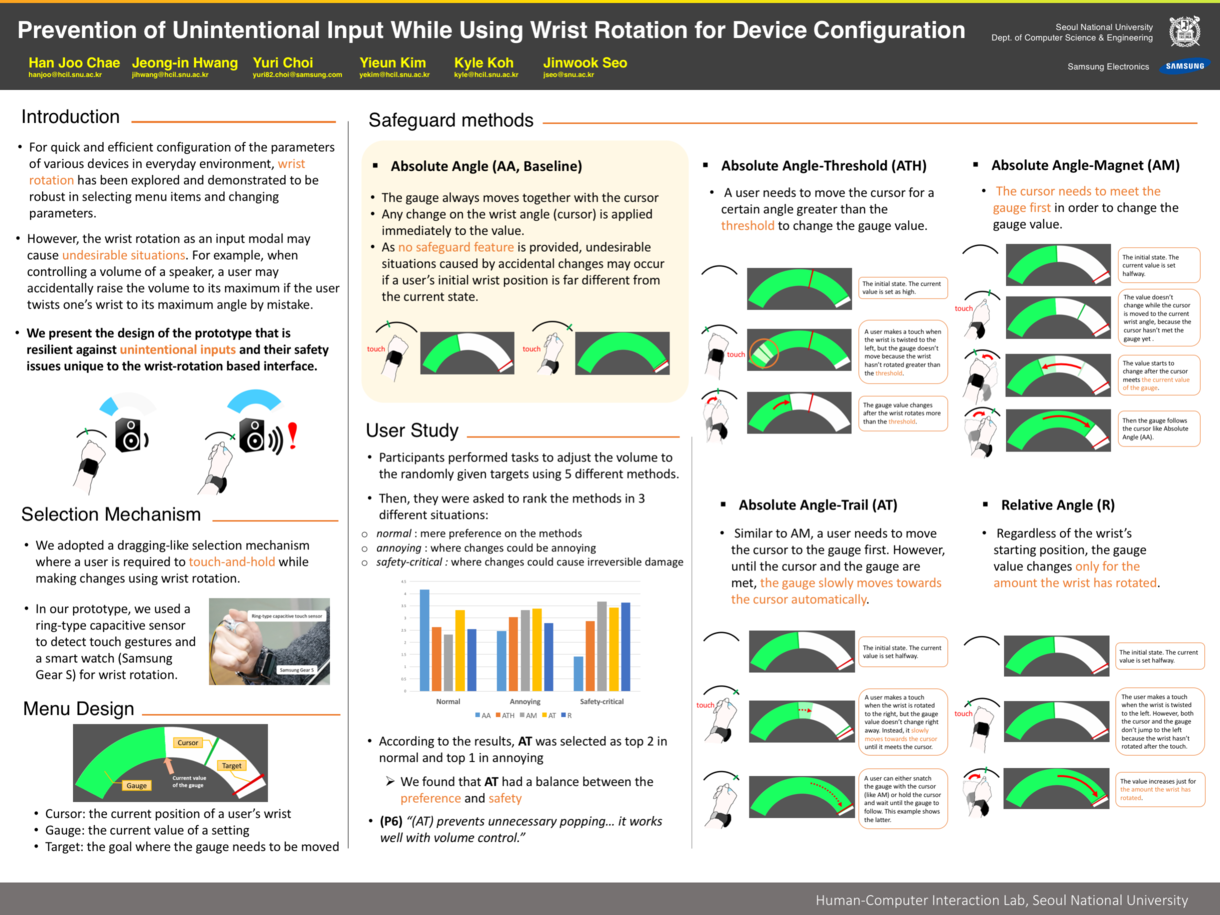 Publications