Configuring IoT Devices in Augmented Reality Environment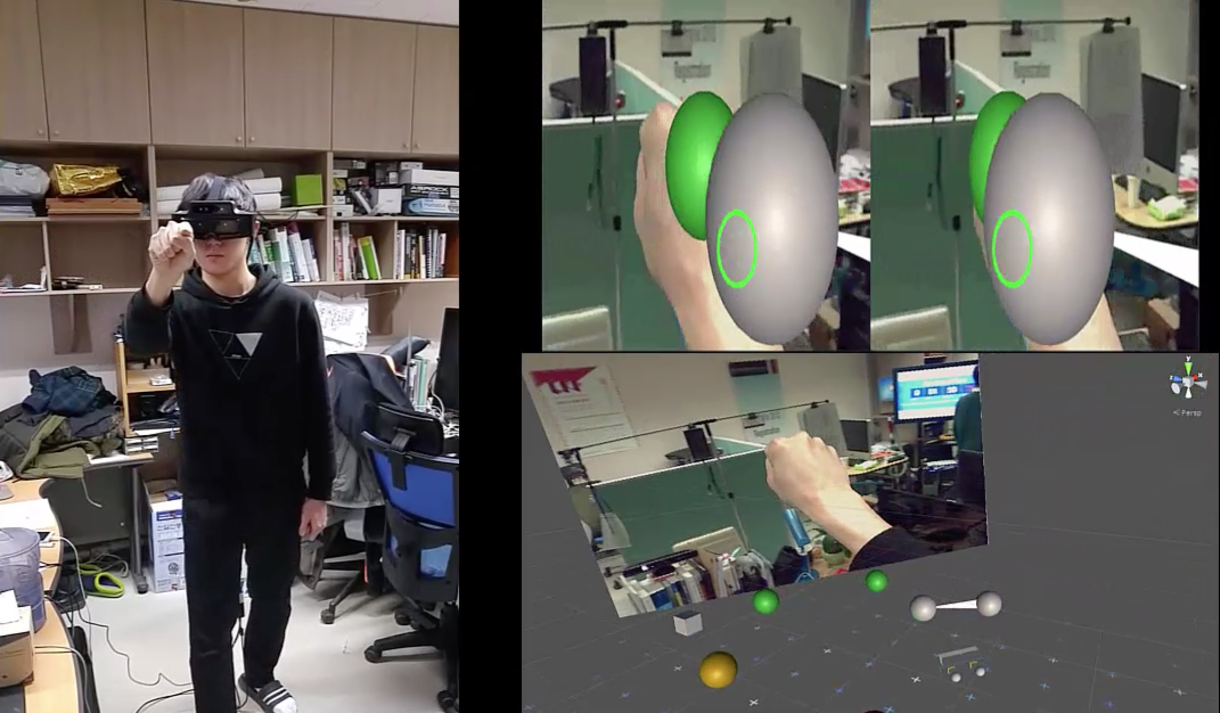 PARTICIPANTS
Han Joo Chae, Seoul National University, Seoul, Republic of Korea
Jeong-in Hwang, Seoul National University, Seoul, Republic of Korea
Yuri Choi, Samsung Electronics, Seoul, Republic of Korea
Yieun Kim, Seoul National University, Seoul, Republic of Korea
Kyle Koh, Seoul National University, Seoul, Republic of Korea
Heonjin Park, Seoul National University, Seoul, Republic of Korea
Jinwook Seo, Seoul National University, Seoul, Republic of Korea
ABSTRACT
We describe the design of the safeguard interface that helps users avoid unintentional input while using wrist rotation. When configuring the parameters of various devices, our interface helps reduce the chance of making accidental changes by delaying the result of input and allowing the users to make deliberate attempt to change the parameters to their desired value. We evaluated our methods with a set of user experience and found that our methods were more preferred when the end-results of configurational changes of the devices become more critical and can cause irreversible damage.
VIDEO
Description
In this project, we explore various interaction techniques to control surrounding IoT devices. The goal of the project includes the following:
- Developing mid-air gesture based interaction techniques to create, modify and remove rules among devices in AR environment.
- Designing efficient and effective AR interfaces to configure various IoT devices.
- Exploring various safety related issues which could occur when controlling surrounding devices using mid-air gestures in AR envieronment.
Poster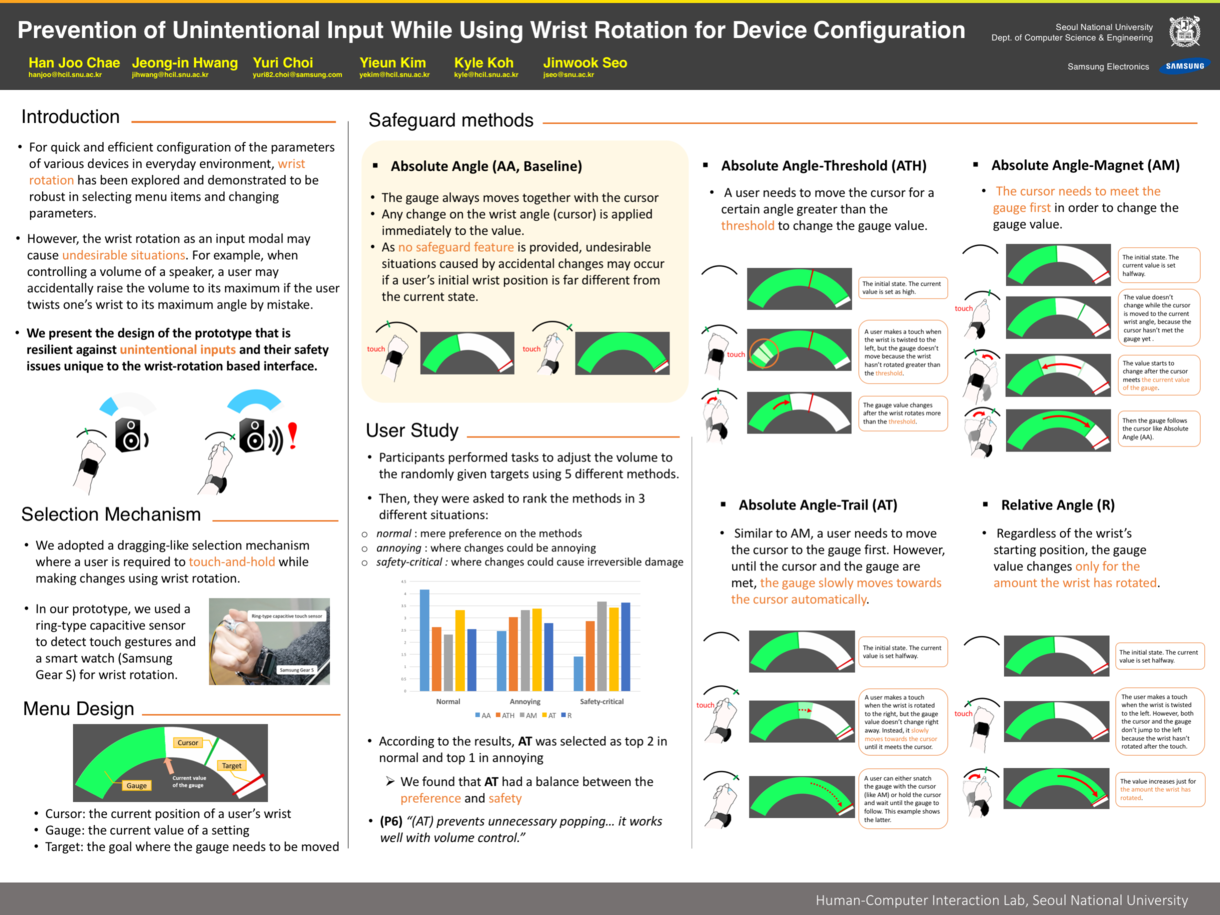 SUPPORT
This work was sponsored by Samsung Electronics.
Publications